6 Types of Business Insurance for Your Trucking Company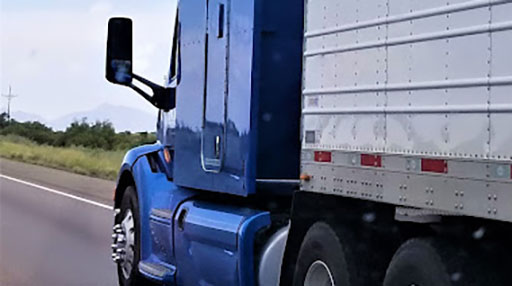 If you are a business owner with a trucking company, it is important to have the right type of business insurance in place. Business insurance can protect your business from a wide range of risks, including accidents and injuries that occur while your trucks are on the road. By understanding the different types of business insurance available, you can find the coverage that is best suited for your needs.
No matter what kind of trucking company you run, it's essential to have proper business insurance. While there are many options available, here are some of the most important ones to consider:
Workers' Compensation
Workers' Compensation is important for trucking companies as it provides financial protection in the event that an employee sustains a work-related injury or illness. Workers' Compensation covers medical expenses and lost wages, and can also provide death benefits in the event of a fatal injury. Workers' Compensation insurance is typically mandatory in most states, and failure to maintain coverage can result in significant penalties. Workers' Compensation rates are based on a variety of factors, including the type of business, the number of employees, payroll and the industry classification. However, there are a number of ways to keep Workers' Compensation costs under control, such as maintaining a safe workplace, providing safety training for employees, and investing in safety equipment. By taking these steps, trucking companies can help to keep their workers safe and their Workers' Compensation costs down.
Motor Truck Cargo
Motor Truck Cargo (MTC) insurance is one of the most important types of coverage for your trucking company. MTC insurance protects your business against the loss or damage of cargo while in transit. This type of coverage is essential for any company that transports goods, as it can help to cover the cost of repairs or replacement in the event of an accident. MTC insurance is typically purchased as part of a comprehensive business trucking insurance policy. However, it can also be purchased as a standalone policy. It is important to realize that MTC insurance does not cover the full value of your shipment, but only pays for the cost of repairing or replacing the damaged goods.
Commercial Auto
Commercial Auto insurance is vital for any trucking company. Your trucks are your livelihood, and if they're damaged, destroyed, or stolen it could jeopardize the future of your business. Commercial Auto insurance can protect your trucks from a variety of risks, including theft, fire, and collisions. It can also provide coverage for medical expenses and property damage if your truck is involved in an accident. In addition, Commercial Auto insurance can help to protect you from liability if your truck causes damage to another vehicle or property. Without Commercial Auto insurance, you could be sued for damages and forced to pay out-of-pocket for repairs and medical bills. Commercial Auto insurance is an essential part of running a trucking company, and it's important to make sure that you have the right coverage for your business.
Commercial Auto Hard to Place
Commercial Auto Hard to Place Insurance is a specialized type of insurance coverage that is designed to protect trucking companies from the unique risks they face. Commercial Auto insurance is required by law in most states, but it can be difficult to find an insurer that is willing to provide coverage for a trucking company. This is because trucking companies are considered to be high-risk customers, due to the nature of their business. As a result, many insurers are unwilling to provide coverage and or the required filings for these companies. Commercial Auto Hard to Place insurance is designed to fill this gap in the market by providing coverage for trucking companies that might otherwise be unable to find it. This type of insurance can be an essential part of protecting a trucking company from the financial damages that can result from an accident.
Commercial Property
Commercial Property insurance is vital for any trucking company with a physical dispatch or command center. This type of insurance provides protection for your business in the event that your property is damaged or destroyed. Commercial Property insurance can help to cover the cost of repairs to the building, replacement equipment, and lost business income.
General Liability
General Liability insurance is an important type of insurance for any business, but it is especially crucial for trucking companies who operate from a dispatch center. This type of insurance protects your business from claims arising from injuries or damage that occur as a result of any accidents that may occur on the premises. General Liability Insurance can help to cover the cost of medical expenses, property damage, and even legal fees. By working with an experienced agent, you can find the right policy for your company
Find an Insurance Agent
If you are a trucking company, it is important to have the correct insurance in place. Business insurance will protect your business from any potential accidents or claims that may arise. Contact an agent near you to discuss your options and find out how Ascendant Insurance Solutions can help protect your company.
Find an Insurance Agent Near You
---