What is Garage Liability Insurance?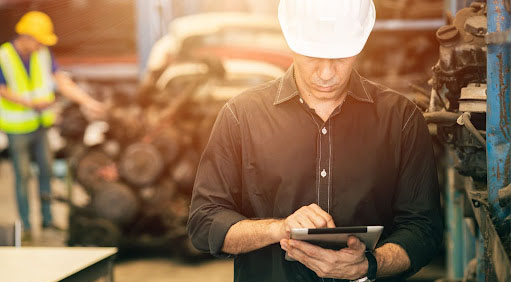 If you own a business in the automotive industry you've probably heard of Garage Liability insurance, but do you need it for your business? What does it cover? Is it different from General Liability or Commercial Auto insurance? All these questions and more will be answered in the following blog post.
What is Garage Liability insurance and do I need it for my business?
Garage Liability insurance is a type of business insurance that provides coverage for businesses that store, use, sell, repair or perform work on vehicles stored or use vehicles in their operations. This type of policy can provide protection from damages and injuries that may occur as a result of using or storing vehicles in your garage, work performed on a vehicle, or the sale of a vehicle or the use or storage of a vehicle. It can also help protect you from third-party claims, which can arise if someone is injured or property is damaged as a result of your business activities. As with any type of insurance, it's important to understand what Garage Liability insurance covers and what it doesn't before you decide to purchase a policy.
What does Garage Liability insurance cover?
Garage Liability insurance helps protect businesses that sell, repair, use, store or service vehicles. This includes auto body shops, car dealerships, repair shops, automotive stores, car washes and even towing companies. Garage Liability insurance can help cover the costs of property damage, bodily injury, and even personal injury that occurs on your business premises. It can also help cover the costs of legal fees if you are sued as a result of an accident or incident that takes place on your property. In short, Garage Liability insurance can provide vital protection for your business in the event of an accident or incident.
Garagekeepers Legal Liability insurance can be added to the policy to specifically extend protection to the garage owner for direct loss or physical damage to the customer's motor vehicle while it is in the care of the garage, including storage.
Dealers Open Lot insurance can be added for franchise and non-franchise auto dealerships offering comprehensive and collision coverage for vehicles owned by the dealership.
What are the benefits of having Garage Liability insurance in case of an accident or injury on your property?
Garage Liability insurance provides a variety of benefits in the case of an accident on your property. If you own a garage, this type of insurance can help cover the cost of medical expenses, repairs, and even legal fees if you are sued. While the cost of premiums can vary depending on the size and location of your garage, the peace of mind that comes with knowing you are protected from potential liability claims is priceless. Garage Liability insurance is an essential coverage for any business owner, and it can give you the peace of mind you need to run your business smoothly.How much does Garage Liability insurance cost and how may you purchase it?
Garage Liability insurance essentially protects garage owners and their businesses from specific risks, like third party bodily injury and property damage arising out of business operations.
There are a few things that affect how much Garage Liability insurance costs. The type of garage business, claims history, number of employees, limits, deductibles, coverages and other risk factors are all considered when calculating rates.
Find an Insurance Agent
There are a few different ways to purchase Garage Liability insurance. If you're interested in protecting yourself and your assets, it's important to speak with an agent about getting Garage Liability insurance.
Find an Insurance Agent Near You
---