4 Insurance Types for a Retail Business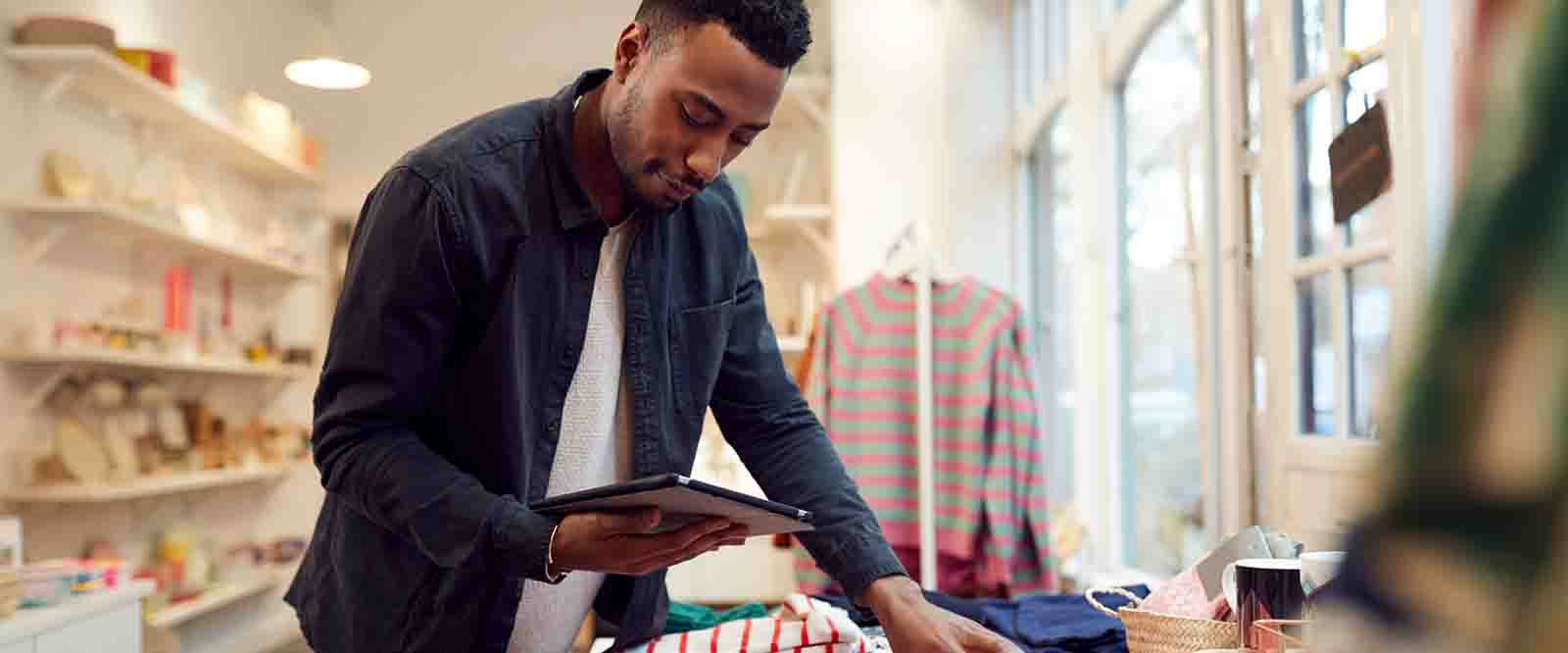 As a business owner, having the right insurance in place is essential to protect your business, property, and employees. However, determining what type of coverage you need can be overwhelming – especially if you don't have a financial or legal background. To help make sure that all necessary boxes are checked off when it comes to protecting your retail business, here we discuss what kind of insurance policies should be considered and why they are important. By understanding what insurance is needed for a retail operation, you can better safeguard your bottom line while providing security for yourself and your team members.
Workers' Compensation
Workers' Compensation insurance for retail businesses is an invaluable investment. Workers' Compensation protects retail businesses from unforeseen injuries to their staff and also helps provide coverage for lost wages, medical bills and rehabilitation costs if a worker is injured on the job. Workers' Compensation can help protect the business's financial future by lowering their liability risk while also providing compensation to any employee that is injured. Not only does Workers' Compensation insurance give employees peace of mind in the event of an injury, it also allows business owners to focus on the day-to-day operations of their business instead of worrying about potential legal issues. Retail businesses should strongly consider investing in Workers' Compensation insurance in order to protect themselves, their employees and their bottom line.
Commercial Package Policy or Businessowners Policy
Commercial Package Policy (CPP) insurance is an important investment for any retail business. CPP coverage includes Commercial Property Insurance, Commercial General Liability, and other lines of coverage tailored to your specific needs. By combining these different types of insurance into one comprehensive package plan, you can receive the peace-of-mind knowing that all aspects of your business are taken care of should something unexpected happen. Ultimately, a Commercial Package Policy will give you the financial protection so that you can continue creating a successful business.
Businessowners Policy insurance is an important investment for any retail business. It protects the store's property, provides liability coverage, and also covers income lost in the case of certain business interruptions. Businessowners Policy (BOP) also covers third-party property damage and bodily injury caused by your business' products and services. Ultimately, a Businessowners Policy ensures that your retail business is covered in the event of a loss or lawsuit against your company. Investigating Businessowners Policy insurance options is a wise decision to make when protecting the assets of your retail business.
Either of these two policies can be purchased to benefit a business, but not both.The BOP is more comprehensive but the CPP can be tailored to their specific needs and limits. It is best to talk with your insurance agent to see which is the best fit for your business.
Hurricane Protection Plan
If your retail business is located in an area prone to hurricanes, having Hurricane Protection Plan (HPP) insurance is essential. HPP covers damage caused by wind, rain, as well as debris removal. It also includes coverage for lost income due to business closures in the event of a hurricane. When selecting HPP insurance for your store, consider the risks associated with the area and position of the building when deciding on your policy limit coverage amounts. It's also important to make sure you are comfortable with any deductibles or co-insurance clauses that may be included in the plan. By taking the time to properly evaluate and compare Hurricane Protection Plan policies, you can ensure that you have adequate insurance coverage for your retail business.
Cyber Liability Insurance
Cyber Liability insurance is a critical consideration for any retail business that stores customer data. Cybercriminals are becoming ever more sophisticated, meaning consumer data stored on almost any system is liable to be hacked and compromised even by the most modern security systems. Cyber Liability insurance can provide coverage for the cost of replacing or restoring consumer data, ransom fees, as well as for litigation fees in the event of a breach. Cyber Liability insurance also covers lost revenue due to data breaches as well as covering other digital assets such as websites and equipment used to run daily operations. Instead of shifting the burden of these costs onto already beleaguered businesses, Cyber Liability insurance can help a company weather a potential disaster while still emerging with its reputation intact.
Find the Right Policy for your Business
A retail business is a high-risk proposition. Store inventory, valuable equipment, and even the building itself can represent a significant investment that would be difficult or impossible to replace without insurance protection. The right mix of policies can help you manage those risks and protect your business in the event of theft, damage, or liability claims. Work with your local insurance agent to ensure that you have the coverage you need at a price you can afford.
Find an Insurance Agent Near You