7 Risks Small Business Owners Should Consider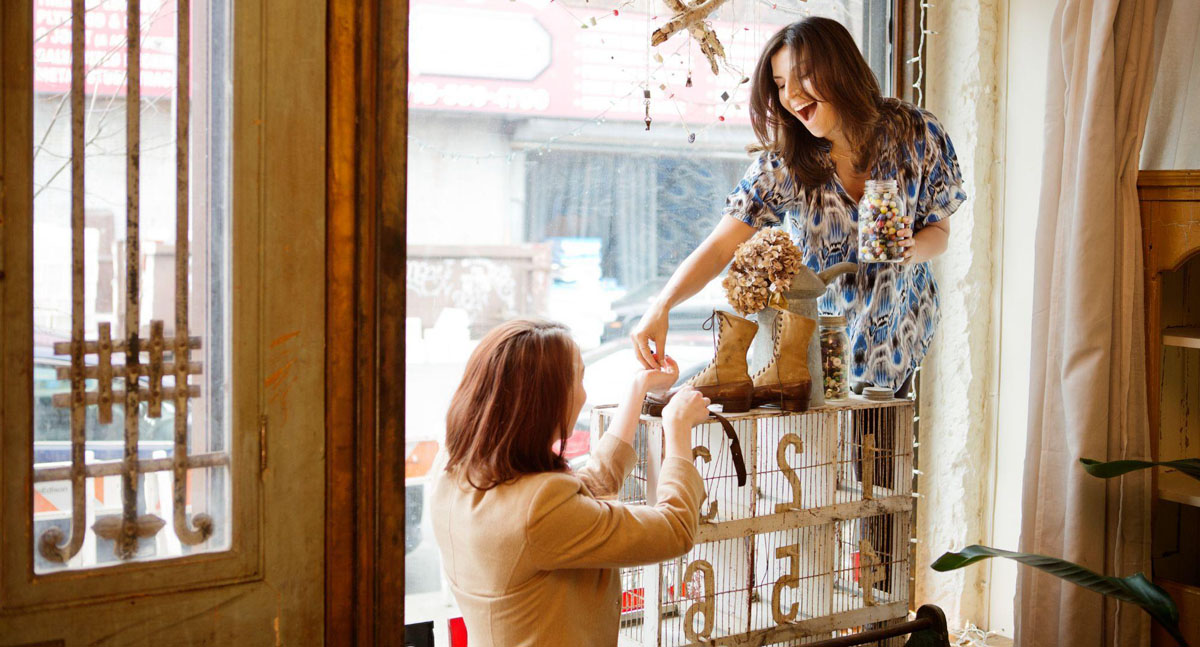 The holidays are a very important time for most small businesses. Retail stores are booming and many people are getting their projects done before the end of the year, but increased traffic for last minute gifts, poor weather, and extended time off can lead to many unforeseen risks. As the holiday season comes to an end, it is extremely important for small business owners to be aware of these risks and to have the correct coverage to help them in the event any of them occur.
7 Risks Small Business Owners Can Experience During the Holiday Season
Seasonal Employees
With the busyness of the holiday season, you may have hired employees for a short period of time to help out during the busy season. These employees are known as Seasonal Employees. The risk of theft, negligence, and property damage is greatly increased when hiring seasonal employees who are more likely to be less loyal and effective. Check in with your insurance agent about Employee Dishonesty policies to stay ahead of this risk!
Cyber Attacks
The world has gone digital and maybe so has your business. Increased sales traffic during the holidays also will increase traffic to your website as well. With this increased web traffic, comes greater risk of cyber attacks and threats. A cyber attack, such as having your systems hacked, can be detrimental to a small business and set back the business tremendously. Making sure your systems are secure and checking with your insurance agent about Cyber Liability policies can help protect you from cyber attacks as the year ends.
Theft
Increased traffic and vacation time away from your place of business also increases the risk of theft. Whether it be by customers or employees the commotion of the holidays makes it easier in most cases for assets to be stolen. It is extremely important for businesses to safely secure their property and take measures to protect their business if they are not going to be present for an extended period of time. Inventory should also be carefully watched and kept up to date to avoid in store theft during business hours as well. Having the right coverage such as a Businessowners Policy or Commercial Package Policy that include theft protection can also help protect a small business from loss in the event a theft occurs.
Bodily Injury
Once again increased foot traffic presents another risk. As more and more people visit your place of business towards the end of the year, the risk of them getting injured or sick on the premises rises. Something as small as a slip and fall can result in lawsuits and substantial loss for the business. Taking precautionary measures and asking your insurance agent about General Liability coverages can help prevent these types of claims. Workers' Comp policies can help cover bodily injuries incurred by employees.
Property Damage
As families gather during the holidays, independent contractors, plumbers, electricians, etc. will be rushed to finish home projects so people can have their homes ready for the season. The increased number of projects along with the time crunch can result in higher risks for property damage if anything goes wrong. It is vital for those in the construction industry to be prepared and have the right General Liability coverage to protect against claims as they head into the new year.
Weather
Winter weather can present huge risks for many small businesses during the Holiday Season. Severe cold weather and snow can present many challenges, can exponentially decrease production, and cause physical damage to your property. Snow, frozen pipes, and more side effects of weather during the holidays can hurt your business and it is important to be prepared. It is vital to have the right Businessowners Policy or Commercial Package Policy with Business Interruption coverage to protect your business, especially as it continues to get colder in the new year.
Negligence
The risk of being negligent or making a mistake while providing work for someone during the holiday season and late year push is significantly higher. Due to time constraints and your employees taking extra time off for the holidays, it is much more likely that negligence will occur. Professional Liability policies can help protect you and your business from such claims. Contact your insurance agent to see what types of Professional Liability coverages are right for you and see what steps you can take to help mitigate that risk.
Holiday Season Risks for Small Businesses
The holiday season is a time of family, friends and festivities. It can also be a stressful period for small business owners who are juggling the demands of running their businesses with those of preparing for the holidays and the end of the year. In order to avoid this stress this year, make sure you take some time to help prepare your company by reviewing all these risks:
Seasonal Employees
Cyber Attacks
Theft, Bodily Injury
Property Damage
Weather
Negligence
For more information or if you want help finding an insurance agent near you who understands these risk factors facing small businesses today, click below.
Find an Insurance Agent Near You