Flood Insurance For Small Business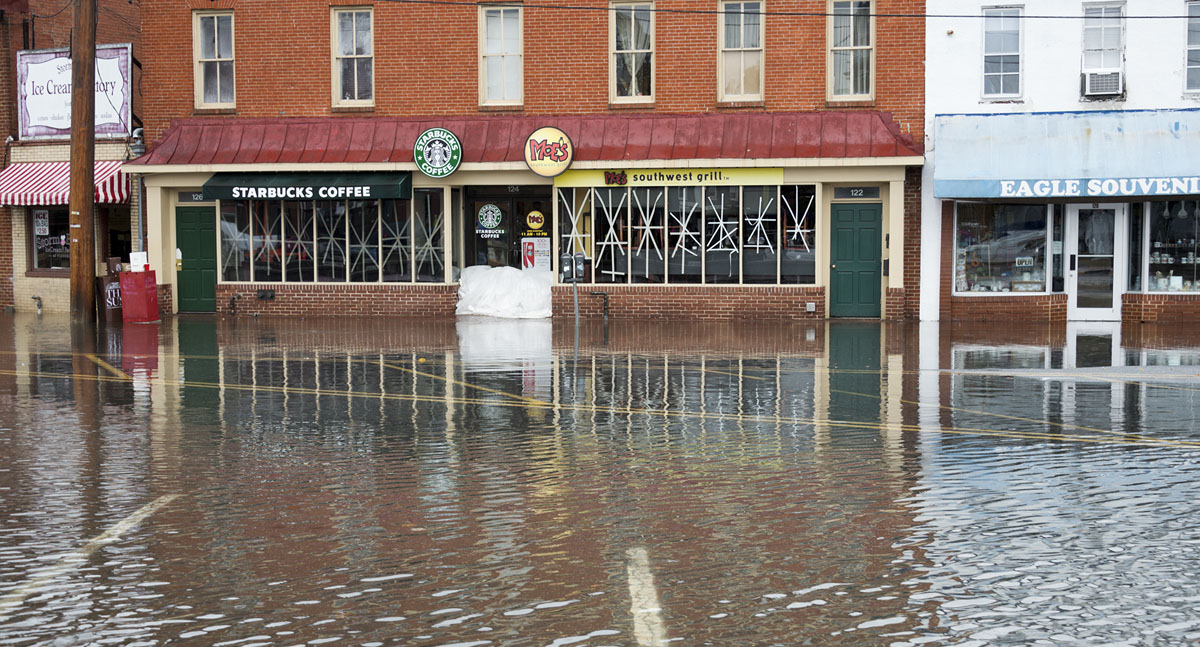 Your business may be at risk of flooding, but you might not know it. Floods are the most common natural disaster in America and they can happen any time without warning. That's why many businesses need to have Flood Insurance coverage to protect their investments from being lost due to a sudden event like this.
What is Flood Insurance and What Does It Cover?
Flood Insurance protects your business in the case that it is damaged by excessive flooding. It covers damage done to your building and its contents including losses resulting from overflowing stream or river water, heavy or extensive rain, storm surge, melted snow, blocked storm drainage systems, broken dams or levees, and other similar flooding causes. A flood is classified as waters that either cover 2 acres or damage at least two properties.
How Can You Determine If You Need Flood Insurance?
Location is one of the biggest factors when determining whether or not you need Flood Insurance for your business. Typically, it is highly recommended for businesses that are located in or near a 'Flood Zone.' Businesses with a government-backed mortgage that are in high-risk flood zones may be required to purchase Flood Insurance as well. Contact your insurance agent today to find out how high risk the zone your business is located in is.
Do I Need Flood Insurance If I Have a Commercial Property Policy?
While a Commercial Property Policy is helpful and protects your business from several risks, it does not provide you the same coverage when it comes to loss from flooding. A Commercial Property Policy typically only covers loss from water that comes from above such as rain or melted snow leaking on and damaging inventory. So while it may protect you in some instances, it does not cover you from the disastrous loss that can occur from stronger flood waters like Flood Insurance does.
What Is NOT Covered by Flood Insurance?
Flood Insurance protects you from a variety of flood related risks, but there are some exclusions you should be aware of. Property located outside of your building typically is not covered if it is damaged by a flood. Septic tanks and landscaping, in this case, would NOT be covered by your Flood Insurance policy. Commercial vehicles that may be damaged in a flood are also not covered by your Flood Insurance policy. If you have commercial vehicles, talk to your insurance agent about Commercial Auto Insurance. Mold damage that comes from floods is covered on a case-by-case basis, and pre-flood mold damage is not covered.
Floods Can Happen Anywhere
Flooding can happen anywhere in the United States, and it doesn't discriminate between small businesses and corporate giants. If your business is located in a flood zone, or even if you're not sure whether or not it is, it's important to talk to your insurance agent about getting Flood Insurance. Many business owners are surprised to find out that their policies don't cover flooding, but there are affordable Flood Insurance plans available.
Find the Right Flood Coverage for Your Business
There are several types of policies available depending on what risks you're trying to mitigate against - all designed specifically for the needs of small businesses just like yours. We'll work closely with you so that you understand exactly which type best fits your situation and budget. Don't wait until it's too late – learn more about Flood Insurance today. If your business is located near an area that floods often or has experienced major floods before, then talk with one of our partnered agents today about how we can provide protection for your company.
Find a Flood Insurance Agent Near You
Photo credit: iStock.com/EyeCandy