6 Types of Insurance All Law Firms Should Carry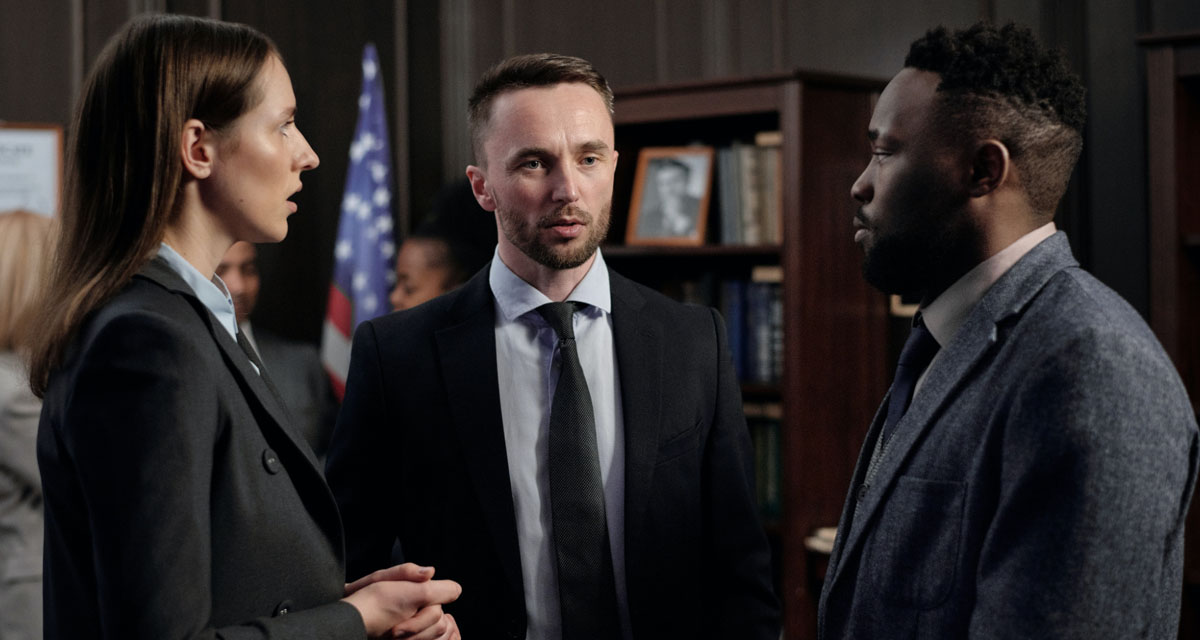 Lawyers, like other professionals, need to have insurance to protect themselves and their business. As a lawyer and managing partner of a law firm, you may know you need insurance, but what kind of insurance does your law firm actually need? General Liability, Workers' Compensation, Lawyers Professional Liability, Commercial Auto, Cyber Liability, and Commercial Property are all essential insurance coverages for law firms. Here is an overview of the 6 different types of insurance that all law firms should consider carrying.
General Liability
General Liability is a standard insurance policy issued to business organizations to protect them against liability claims for bodily injury and property damage arising out of premises, operations, products, and completed operations; and advertising and personal injury liability.
The general liability insurance policy is a great way to protect your business from potential lawsuits. This type of coverage will protect your law firm in the event an accident occurs at your premises, as well as for any damages arising from your advertising efforts.
Workers' Compensation
Workers' Compensation is an insurance policy providing wage replacement and medical benefits to employees injured in the course of employment in exchange for mandatory relinquishment of the employee's right to sue their employer for the tort of negligence.
If any of the lawyers, paralegals, or administrative assistants you have working at the law firm become injured while in the course of employment , Workers' Compensation will help protect your firm. It will not only cover their medical expenses, but also cover the expense of the salary they are missing out on.
Lawyers Professional Liability
Lawyers Professional Liability is a type of liability coverage designed to protect attorneys against liability incurred as a result of errors and omissions in performing their professional duties.
This is probably the most important type of coverage for law firms. A Lawyers Professional Liability policy will help protect the law firm from inheriting any liability for any errors or omissions that could have occurred while carrying out their duties.
Commercial Auto
Commercial Auto insurance is liability and physical damage protection for vehicles, such as cars, trucks and vans that are used for business. Commercial vehicles require a separate policy because they're typically exposed to more risk than personal vehicles.
If you or any of your employees utilize a vehicle for business purposes, Commercial Auto insurance is a must. This type of coverage not only covers the possible physical damage to the vehicle, but also helps protect from the liability that can be inherited from accidents involving your commercial vehicles.
Commercial Property
Commercial Property Insurance is an insurance policy for businesses and other organizations that insures against damage to their buildings and contents due to a covered cause of loss.
Commercial property insurance is important for protecting your legal practice. It can cover the physical location where you do business, as well as items including computers and furniture that are either leased or owned by lawyers in the practice.
Cyber Liability Insurance
Cyber Liability insurance covers financial losses that result from data breaches and other cyber events. Many policies include both first-party and third-party coverages.
First-party coverages apply to losses sustained by your company directly.
Third-party coverages apply to claims against your firm by people who have been injured as a result of your actions or failure to act.
Cyber Liability insurance has become increasingly important as the world has transitioned to a more digital landscape. This type of insurance protects against hacks and data breaches, in which your clients' information can be taken. Cyber Liability insurance will cover the cost of running an investigation and notifying your clients of what happened.
Find the Right Coverage for Your Law Firm
As a law firm, it is important to carry the appropriate insurance coverage. General Liability, Workers' Compensation, Lawyers Professional Liability, Commercial Auto, Cyber Liability, and Commercial Property insurance are all essential for protecting your business. Find an agent near you who can help you get the right insurance coverage for your law firm.
Find an Insurance Agent Near You
---