Business Insurance for Your Delivery Service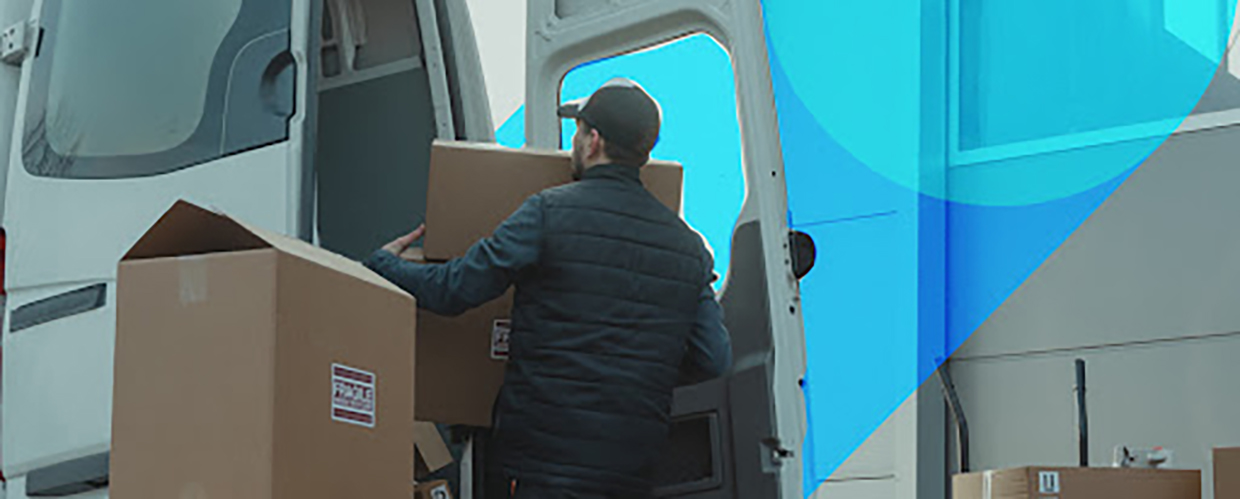 What are 7 Types of Business Insurance for Your Delivery Service?
Delivery service businesses are becoming more and more common. If you run a delivery service business, or are thinking of starting one, you may be wondering if you need business insurance. The answer is not always simple, as it depends on a number of factors. However, in general, if your delivery service business involves transporting goods or people for hire, then you will likely need a few different coverages. Keep reading to learn more about business insurance and how it can protect your business.
Commercial Auto Insurance
Commercial Auto Insurance protects you, your drivers, and your company from financial loss due to liability or physical damage with vehicles, such as cars, trucks and vans that are used for business. Commercial vehicles require a separate policy because they're typically exposed to more risk than personal vehicles. This is vital to protect the courier vans and other vehicles used for a delivery service. Make sure to check with your agent, though, as Commercial Auto coverage is usually required and most contracts require specific limits and endorsements.
General Liability
General Liability insurance is a standard policy issued to delivery businesses that protects them against claims for bodily injury and property damage arising out of premises, operations or products. This type cover also includes advertising injury liability as well personal harm caused by someone else's negligence.
Excess Liability
Excess Liability can protect you and your business from unforeseen circumstances. It provides limits that exceed the underlying liability coverage so even if something happens beyond what was anticipated, it will still provide adequate protection for any damages incurred as long as they fall within these higher limits set forth by this extra layer of protection over your primary General Liability policy.
Commercial Property
Do you own a warehouse or distribution center for your delivery business? Then you may need to consider Commercial Property Insurance. Businesses can protect their buildings and contents with Commercial Property insurance. This type of coverage prevents damage due to covered perils such as fire, natural disasters (storms), and accidental damages like water leaking into the building.
Workers' Compensation
The Workers' Compensation insurance policy will help cover the cost of wage replacement and medical benefits for employees injured in course-of employment. This is provided, at no expense to you as an employer if they're hurt on any job site or while doing their normal work duties. This will protect the business and its cash flow in the case that any of the drivers, administrative employees, or warehouse workers that are employed by your delivery business get hurt on the job.
Umbrella for Commercial Auto
An Umbrella Insurance Policy can be used as a safety net if you're involved in an accident and your primary Commercial Auto policy isn't enough to cover the damages. It provides additional liability coverage beyond what's covered by underlying policies, so it'll help protect against lawsuits from people who were hurt during the event or after its conclusion due to something that happened beforehand (like reckless driving).
Motor Truck Cargo
Motor Truck Cargo policies provide peace of mind when shipping your goods by land. The Motor Truck Cargo policy is perfect for companies looking to cover their goods in transit. This form will provide legal protection from any damages or losses that may occur because of theft, destruction etc., while also protecting you as an owner if your vehicle was used during the transportation process. The most important thing to remember about Motor Truck Cargo policies is that they protect the carrier from legal liability as a result of loss or theft during delivery. They also cover loading and unloading your cargo, which can really put some hurt on its value if it's damaged in transit.
Where to Find Coverage for Your Business?
Delivery service businesses have unique insurance needs. Make sure you are fully protected by speaking to an agent about General Liability, Excess Liability, Commercial Auto, Motor Truck Cargo, Workers' Compensation, Umbrella for Commercial Auto, and Commercial Property insurance. Find an agent near you who can help you get the coverage you need.
Find an Insurance Agent Near You
---